As a writer, it's extremely important to receive feedback.
Hey guys! Miss me?
Sorry I haven't been posting much on TWW, all my focus has been on my personal blog haha! But I'm back with a list of reasons why getting feedback is VITAL to growing as a writer!
1. YOU CAN LEARN
The most important part of receiving feedback is that YOU CAN LEARN FROM IT! You have a whole SET of different perspectives on your writing, and that'll help you to spot more mistakes.
Unless you're psychic and already knew what the feedback would say??? In which case THIS POST IS USELESS TO YOU.
2. YOU CAN IMPROVE
Not only can you LEARN from the feedback, you can IMPROVE. If you only learned from the feedback but never improved… how would you grow as a writer?
You can put that feedback to good use, meaning you can edit your work with that feedback and make it BETTER.
You can do this by:
smile
read feedback
let your smile fade
eat mangoes food
stare at feedback
think
fiddle around
USE THE FEEDBACK AND IMPROVE
3. YOU CAN MAKE NEW MISTAKES
Once your readers or beta-readers or WHATEVER READERS point out places where you can improve, now you don't have to make the same mistake again! For example, I tell you that you were discriminatory towards mangoes. VOILA. YOU ARE NEVER DISCRIMINATORY AGAIN.
Or this could be me threatening you but no why would I do that???
But seriously, if someone points out a spelling mistake, you can remember the correct way to spell it. And if they say your characters' traits are too similar, you can work on trying to make them different in the future.
MAGIC YOU SEE.
4. YOU GET USED TO IT
The great thing about getting feedback is:
YOU'LL GET USED TO IT.
Feedback is ESSENTIAAAAAAAAAAL to a writer's life! Without it, you'd hardly improve. So if you keep receiving it and accepting it—TA DA! You're preparing yourself for the future AND eating food improving your writing CURRENTLY.
Why kill ONE bird with a stone, right.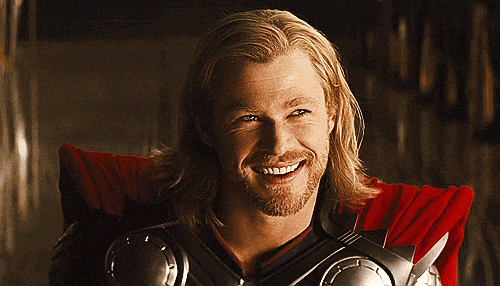 5. YOU CAN DO IT YOURSELF
Getting feedback will help you GIVE feedback. Which is also another important part of writing! You need to be able to recognize where people can improve (which also helps YOU in YOUR writing), and receiving feedback does just that!
And of course you're not going to give ABSOLUTELY PERFECT feedback after receiving, like, one critique on your work. You only get better with (perfect) practice!
6. YOU HAVE A GUIDE TO EDIT
Aka you have a guide to help you improve. A guide to help you grow. A GUIDE TO HELP YOU AT LIFE BASICALLY.
But seriously! The feedback will steer you in the direction of editing, and if done right, it can point out what needs to be fixed/improved.
LOOK ALL THE WORK OF EDITING DONE FOR YOU except for the actual editing lololol.
But now you want some feedback don't you? Because feedback like mangoes is good for the soul.
Well, I have the perfect solution for you!
If you click on that link above, you'll find a post all about a great amazing wonderful extremely creative writing project I've created to help all the writers receive feedback and GROW.
Be sure to check it out and sign up before the deadline, Wednesday, July 19th!
(Guess who procrastinated writing this post until the last minute hmm.)
**Also I apologize for my FIRST POST IN MONTHS… being a promotional post. #IHateMyself Inspiration from Mahriya's wonderful post on TWW about The Typewriter Project! I promise to write non-promotional posts soon.**
EVERLY OUT.